Ma Zhengwu met with Ningbo deputy Party secretary and mayor
Office of the Board of Directors 2018-11-08
On November 6, the Group's Chairman and Secretary of the Party Committee Ma Zhengwu met with Qiu Dongyao, Deputy Secretary of Ningbo Municipal Party Committee and Mayor. Liang Qun, member of the Standing Committee of the Ningbo Municipal Party Committee and Party Secretary of Beilun district of Ningbo city attended the meeting.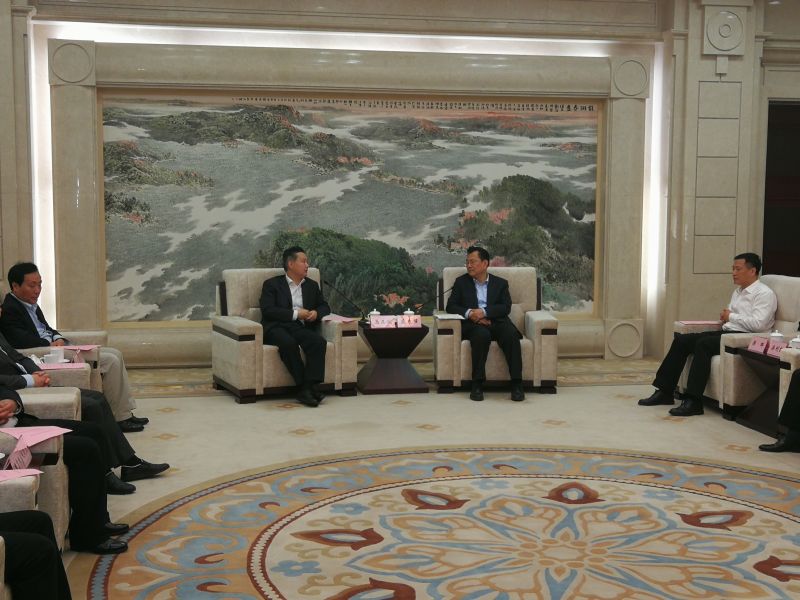 Ma Zhengwu extended his thanks to Ningbo municipal Party committee and Ningbo municipal government for their support and assistance to China Chengtong and its invested enterprises over the years. Ma Zhengwu said that China Chengtong attaches great importance to its collaboration with Ningbo and hopes to expand areas for cooperation in finance, logistics and garden ecology to serve Ningbo's high-quality development and promote local economic growth. On behalf of Ningbo municipal Party committee and Ningbo municipal government, Qiu Dongyao welcomed Ma Zhengwu and the delegation. He spoke highly of China Chengtong's undertaking of central state-owned enterprises' (SOEs) responsibility and its active participation in Ningbo's economic development. Qiu Dongyao stated that Ningbo will continue its support over China Chengtong's projects construction.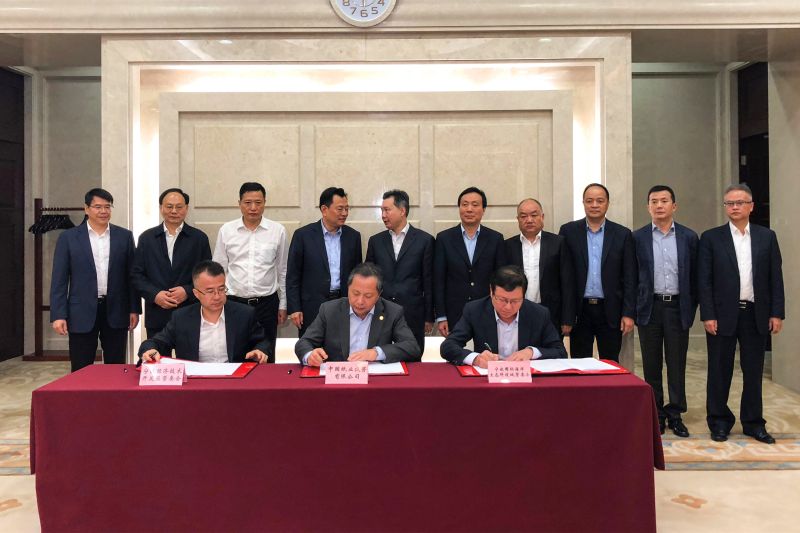 Over the meeting, China Chengtong's invested enterprise China Paper Investment Corporation Ltd. (China Paper) signed strategic cooperation framework agreements with Ningbo Economic & Technological Development Zone and Ningbo International Marine Ecological Science & Technology City. China Paper will fully participate in the municipal ecological construction, environmental landscape construction and sponge city construction in Beilun district. Ma Zhengwu and Qiu Dongyao attended the signing ceremony.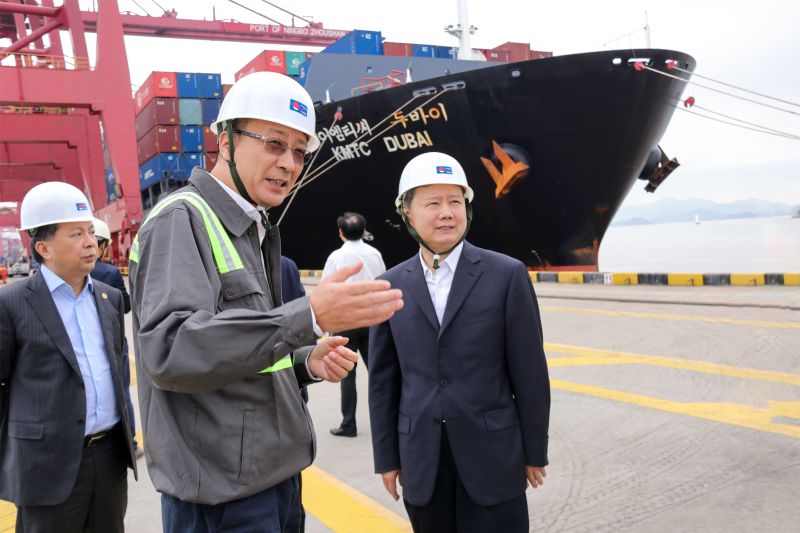 On November 7, Ma Zhengwu and the delegation visited Meishan Logistics Industry Clusters, Chengtong Fortune (Ningbo) Central Construction Site, Container Terminal of Ningbo Meishan Bonded Port Area and Planning and Exhibition Hall of Industrial Clusters. They were introduced about Meishan Logistics Industry Clusters' development and construction, and carried out in-depth discussion on specific cooperation projects. Both sides have appointed liaison officers for promoting in-depth cooperation in order to put cooperation into practice.
China Paper's Chairman and Party Secretary Huang Xin, China Materials Storage and Transportation Group Co., Ltd. (CMST) President Zhao Xiaohong, China Chengtong International Trading Co., Ltd. Party Secretary and President Cao Fugen, CTS International Logistics Corporation Limited President Chen Yu, China Railway Materials East China Group Co., Ltd. Party Secretary, Chairman and President Liu Ping, Chengtong Kaisheng Ltd. Chairman Liu Jianguo, and relevant personnel from the Group's Office of the Board of Directors and Department of Strategic Management joined the visit.