China Chengtong held CIIE contracts signing ceremony
Department of General Management 2018-11-07
On November 7, China Chengtong trading sub-group of the central state-owned enterprises (SOEs) trading group held contracts signing ceremony at the first China International Import Expo (CIIE). China Chengtong's Vice President Tong Laiming attended the ceremony.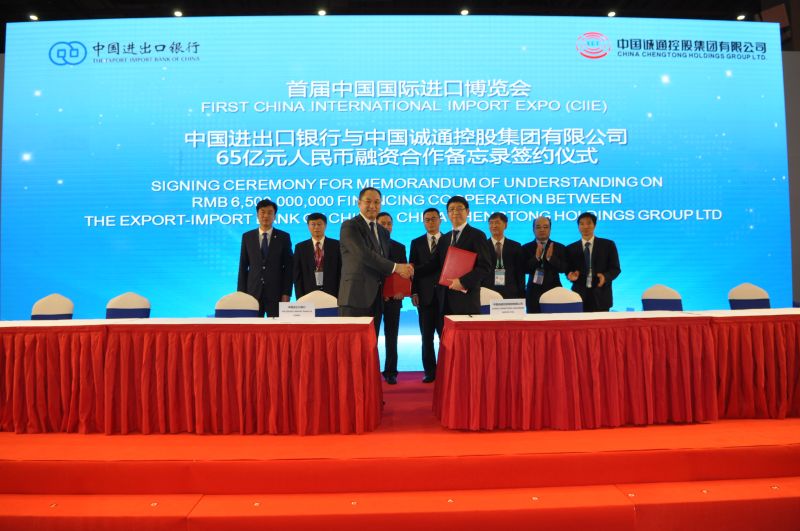 In the ceremony, China Chengtong signed a Memorandum of Understanding on RMB 6.5 billion Financing Cooperation with The Export-Import Bank of China (China EximBank). Through the integration of China EximBank's innovation in industry and service, China Chengtong's core competitiveness will be enhanced and level and scope of participation in foreign economic cooperation raised and expanded. China Chengtong's four invested companies, including China Paper Investment Corporation Ltd. (China Paper), Zhongchengtong International Investment Co., Ltd. (Chengtong International), China Chengtong International Trading Co., Ltd. (Chengtong International Trading) and China Commerce Holdings Group Ltd.'s subsidiary China National General Merchandise and Textile Co., Ltd., signed purchasing agreements covering wood pulp, plates, non-ferrous metals, steel sheet piles, iron ore, and cement clinker, with 14 foreign companies from 11 countries and regions, including Russia, Canada, Sweden, Japan, Brazil and Hong Kong. Chengtong International has also signed strategic cooperation agreement with Harbin New Zone to advance the platform for the new zone's opening-up and cooperation and hub construction work in order to serve the comprehensive cooperation between China and Russia.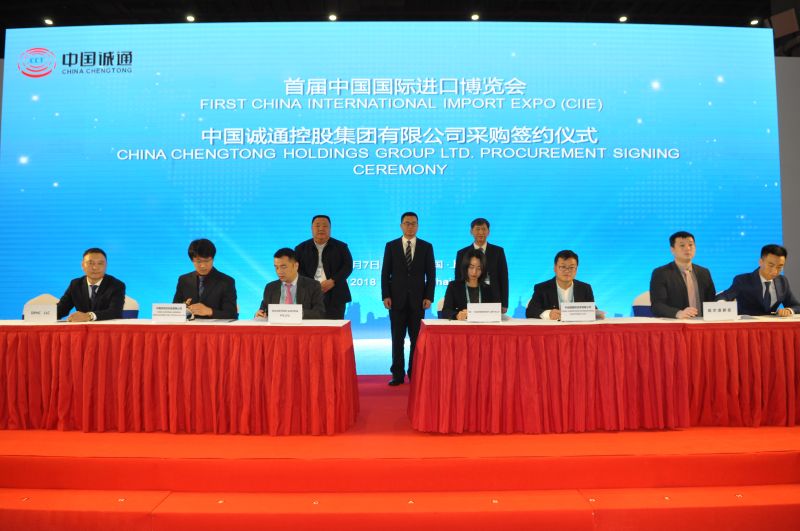 In recent years, China Chengtong and its invested enterprises have resolutely implemented the strategic plan of the state to promote a new round of high-level opening-up, actively practiced the Belt and Road Initiative and steadily expanded international economic and trade exchanges. According to preliminary statistics, the import volume of contracts signed by China Chengtong at CIIE alone is nearly 10% higher than that of 2017.
The Vice President of China EximBank Huang Liangbo, representatives of Harbin New Zone and agreement-signing contractors, China Chengtong Oriental Asset Management Co., Ltd. President Guan Wu, China Paper Vice President Yan Su, Chengtong International Trading Vice President Liu Wendong and General Accountant Yu Lijun, and relevant personnel from the Group attended the signing ceremony.