◆Overview
Recent years, as one of important assets operation platforms of State-owned Assets Supervision and Administration Commission of the State Council , China Chengtong Group has strengthened classification guidance for services and assets of new coming enterprises with good developing potentials in serving national economy and regulating distribution and strategic restructuring of national enterprises. It affirms strategic services direction scientifically and has cultivated a service trends with competiveness gradually and given off a new developing chance through market-oriented and professional merging and reforming. Furthermore, it has opened a new sustainable and scientific developing path for value preserving and increasing of state owned assets and stability of enterprises and society.
◆Maritime Travel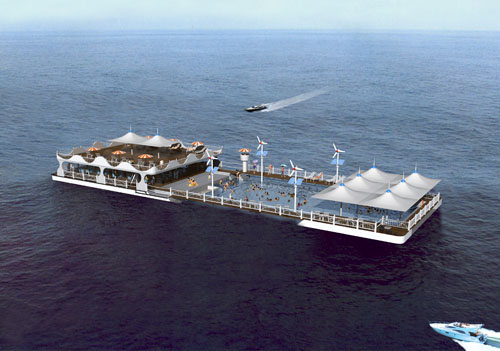 China Chengtong Group grasps the historical chance tightly of "Hainan International Touring island" construction, and takes advantage of particularly favorable natural conditions and location advantage of Yalong Bay to enlarge maritime travel rapidly. It has formed a maritime travel business unit with good profitability and development prospects. As the key enterprise for maritime travel, China Huandao (Group) Co., Ltd insists on discovering advantages and filling the blanks on society to create a maritime travel brand with Huandao distinguish features. Since 2010, maritime diving platform, multi-function large scale maritime entertainment platform, which is the only platform that integrated entertaining and touring in Hainan Province, and semi-submersible sightseeing yachting , which is the only yachting with night vision function in Sanya City, have been put into commission. It has laid a solid foundation for the much higher level expansion of maritime travel business. The Group will continue to comply with the strategy of "Hainan International Touring Island Constructing" and promote competitive power and service quality constantly to be the leader the new industry----maritime travel.
◆Culture Publishing
Culture publishing service fully relies on the long history, storage resources, brand influence, professional talented workforce and other unique advantages of China Record Corporation. According to the development requirements of national culture strategy, it adapts to the market discipline culture publishing service, strives to build CRC to be a backbone culture corporation group which can represent national level with international competitive power and plays a main role in highlighting the themes of the times to make a new contribution for the development and prosperous of socialist culture. Recent years, CRC explored new path for health and rapid development of culture industry actively, accelerated to transform from traditional phonotape and videotape publishing to cross-media and cross-outlets operating direction, and tried hard to promote industry upgrading and sustainable development. In 2010, grasping the chance of culture industry restructuring , CRC reorganized China Drama Press and has promoted its developing base and core competitive power to upgrade from a phonotape and videotape publishing enterprise to comprehensive publishing group of cross-media and cross-outlets.
◆Packaging Service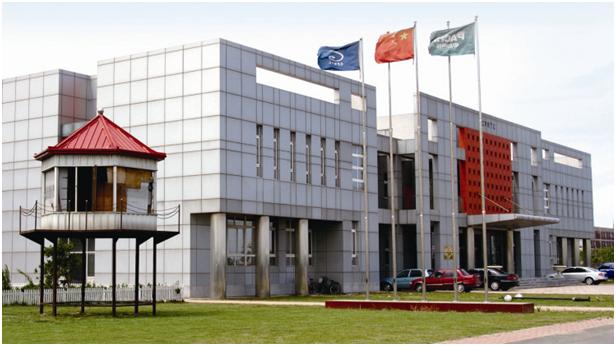 Since China National Packaging Corporation joining CCTG, it has formulated a new strategy "to be the leader of packaging industry"based on the development requirements, and strived to "give play to the competitive advantages of packaging technology development, inspection and standard service, make full use of brand resources of CNPC and actualize great-leap-forward development through merging, restructuring and expanding of new emerging industry to be the industry leader with high quality and influence."
Packaging service in CCTG has formed certain position in industry and brand influence in domestic packaging industry, and CCTG has owned its unique technology service resources. China National Packaging Corporation, as the only representative of central enterprises, has business or cooperation relations with international packaging organizations, World Association of Packaging Research and packaging industry bodies in the USA, German, Italy, Japan, Korean and other countries, and has been keeping close relationship with over 60 domestic colleges and universities that have packaging specialized subject. CNPC owns scientific research center which has advanced equipments and international first-grade level, exported commodities packaging institute which is national grade researching body, packaging industry productivity promotion center which is approved by Ministry of Science and Technology and other kinds of unique scientific technology resources.
Centering around the requirements of packaging users, relying on the scientific development , packaging design and other business advantages, and restructuring manufacturing resources of technology services and packaging processing , packaging service of the Group strives to expand integrated packaging services, to actualize resources, technology and talents clustering through merging and restructuring, to build integrated service network system, to create core competitive power and form leading position of packaging industry.
◆Agricultural Products Circulation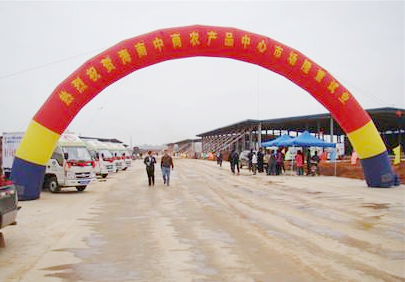 Agricultural products circulation is concerned by the central government and has links with people's live hood. CCTG integrated inner resources effectively to create national agricultural products wholesale system based on agricultural circulation network accumulated by Zhongnan Commercial (Group) Co., Ltdfor many years and centered on agricultural products wholesale markets.
During National Twelfth Five-Year Plan, agricultural products services will be based on "three-in-one" (i.e. wholesale market+ industry resources + logistics information), and cooperate with the nation to construct modern agricultural products circulation system. It will take agricultural wholesale market facilities and function construction and completion as base, take cooperation with local government of agricultural products advantage growing district to construct Non-Staple Food Project demonstration plot as support to cooperate with the government to construct a modern agricultural products circulation system through modern logistics and information technology system. In future, it will form a national-wide regional and large scale distributing center agricultural products whole sale market and multi- Non-Staple Food Project demonstration plots, and develop and build a modern logistics and information technology system platform of agricultural products in China to actualize national-wide market and network distribution pattern. It will construct Zhongnan Commercial (Group) Co., Ltd as the intermediate supplier of green agricultural products in China, and to be the link of agricultural growing district and marketing district and the grab bar for market regulation and emergent supply of the central government.