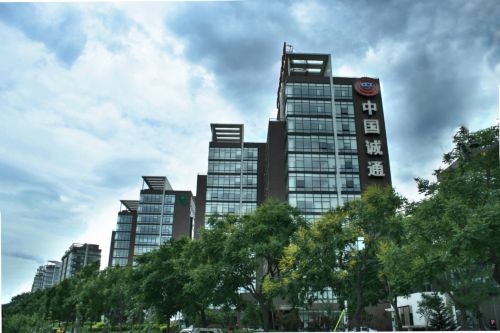 As large enterprise group under the supervision of the State-owned Assets Supervision and Administration Commission (SASAC) of the State Council and with assets totaling 100 billion RMB, China Chengtong Holdings Group Ltd. ("China Chengtong") is among the first batch of pilot standard board-of-directors enterprises and pilot assets operation enterprises led by SASAC. In line with the decision made by the State Council SASAC's leading group in February, 2016, China Chengtong continues playing significant roles in central enterprise deployment adjustment and strategic reorganization and at the same time, becomes a pilot unit for state-owned capital operation.
 China Chengtong was founded in 1992, after merging the materials-circulation enterprises that directly under the former Materials Department. During the period of planned economy, China Chengtong undertook the responsibility of planned purchase, allocation, storage and delivery of significant means of production and played the role a major channel and reservoir for national economy. Currently, it has 13 secondary affiliated enterprises and 280 subsidiary corporations scattered in mainland China, Hong Kong, Russia, the Great Britain, Holland, and Belgium. The Group's holding corporations include 6 listed corporations, i.e. Zhong Chu Development Stock Co., Ltd., (SH 600787), Foshan Huaxin Packaging Co., Ltd (SZ 200986), China Chengtong Development Co., Ltd. (HK 00217), Guangdong Guanhao High-Tech Co., Ltd (SH 600433), Yueyang Forest & Paper Co., Ltd(SH 600963), and MCC Meili Paper Industry Co., Ltd. (SZ,000815). China Chengtong also has participation shares of listed enterprises including China Railway Signal & Communication Co., Ltd., China International Capital Co., Ltd., Dongxing Securities, China Auto Rental etc.
 The Group's main businesses include assets operation and management, integrated logistics service, capital goods trade, production, development and utilization of forestry-pulp papers. The group's businesses also cover prompt goods wholesale markets, human resources development, hotel management, oceanic tourism, packaging industry and agricultural product circulation. In the future, the Group will reinforce the adjustment of state-owned capital deployment in line with its new strategic orientation and characterize the state-owned capital operation corporations.
 As SASAC's central enterprise reorganization platform and by way of assets market merger and acquisition, China Chengtong reorganized Foshan Huaxin Packaging Co., Ltd, Guangdong Guanhao High-Tech Co., Ltd., and Yueyang Forest & Paper Co., Ltd., and completed its forestry pulp paper deployment. Via trusteeship or state-owned property rights transfer, China Chengtong received 11 primary central enterprises including China Huandao Group, CIECCO, Hua Cheng Investment Management Company, China Record Corporation (including China Drama Publisher), Chinese Commerce Enterprise Group Co., Ltd. and China National Packaging Corporation as well as many a secondary central enterprise like 8 enterprises from the Putian Group, the MCC Paper, and the Sino Steel Raw Materials Co., Ltd., which won applauses for the Group.
 During the 13th Five Year Plan period, the Group endeavors to realize the goals listed below: 1) Become a state-owned capital circulation and holding platform of marketized operation and professional management in line with market principles, enterprise development and capital operation requirements; 2) Promote state-owned capital circulate properly in the adjustment of state-owned capitals, fulfill all tasks related to capital restructuring and be capable of managing larger capital capacity; 3) Establish efficient state-owned capital management mechanism, improve modern enterprise system and corporate administration mechanism, and form effective internal management system and operation procedure; 4) Form complete state-owned capital operation mode and successfully demonstrate state-owned capital supervision system, SOE internal system reform, promotion of proper circulation of state-owned capital, optimization of deployment as well as value maintenance and appreciation; 5) And realize 500+ billion yuan capital scale and 10 +billion yuan profits.
 In the coming five years, as state-owned capital operation corporation, China Chengtong will pursue capital appreciation, and invest, hold and operate state-owned stock shares along with serving national strategy to promote SASAC's SOE reform. By way of operating stock shares, value management, integration and quit, China Chengtong strives to realize state-owned capital's proper circulation, as well as value maintenance and appreciation and to enhance the vitality and competitiveness of the state-owned capital, heading for an internationally deployed, professionally operated, competitive and sustainable top-ranking enterprise in the world.