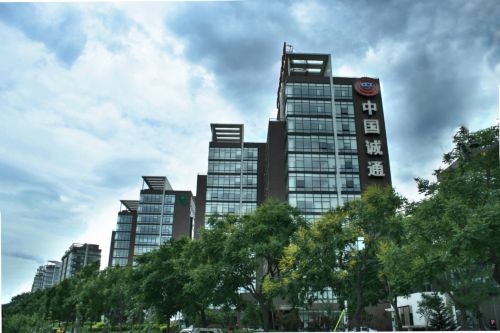 With more than 80 billion RMB's total assets, China Chengtong Holdings Group Ltd. ("China Chengtong")is a large enterprise group under the supervision of the State-owned Assets Supervision and Administration Commission (SASAC) of the State Council. China Chengtong belongs to the first batch of standard board-of-directors enterprises in the transformation of central enterprises authenticated by SASAC. It serves as a significant operating platform, contributing to structural and distributional adjustments and strategic recombination of central enterprises.
China Chengtong was founded in 1992, after merging the materials-circulation enterprises that directly under the former Materials Department. In 1998, China Chengtong and its member enterprises established a system, which joined the parent group and its subsidiary companies with property right as the umbilical cord. In 1999, China Chengtong made adjustments and recombination. Since 2000, the group is supervised by Central Work Committee for Large Enterprises. With a further omnibearing transformation in 2006, China Chengtong Holding Group Ltd. came into being.
At present, China Chengtong owns more than a hundred subsidiary companies all over China, among which, five are listed companies, viz. Zhong Chu Development Stock Co., Ltd., (No. 600787, Shanghai Stock Exchange), Foshan Huaxin Packaging Co., Ltd (No. 200968, Shenzhen Stock Exchange), China Chengtong Development Co., Ltd. (No. 00217, HKMB), Guangdong Guanhao High-Tech Co., Ltd (No. 600433, Shanghai Stock Exchange), and Yueyang Forest & Paper Co., Ltd(No. 600963, Shanghai Stock Exchange). Besides, it also has set up overseas business platforms in areas such as Hong Kong and Russia.
The main businesses of China Chengtong are assets management, integrated logistic service, capital goods trade, production and exploitation of forestry-pulp papers. The group's business also covers prompt goods wholesale market, tourism, cultural and packaging industries.
China Chengtong insists on combining assets management and industry management, accelerates to improve the assets management functions, brings the unique function of its assets management into active play, focuses on enhancing the competitiveness of its main business, forges the core competitive capability of the group, and is keen on a all-round, sustainable, rapid but healthy development.